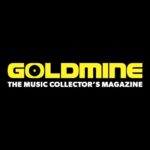 Tommy Stinson began to learn to play the bass at age 11 and has had a very busy career since forming his first band, Dogbreath, with older brother Bob Stinson on guitar and Chris Mars on drums. That band, with the addition of singer, guitarist and songwriter Paul Westerberg, became The Replacements. The Minneapolis-based band would record seven albums, including 1984's Let It Be and 1987's Pleased To Meet Me, before splitting up in 1991. Stinson and Westerberg reunited under The Replacements' banner for live shows in 2013, 2014 and 2015.
Following the initial breakup of The Replacements, Stinson formed the bands Bash & Pop and Perfect. In 1998, he began a 16-year stint with Guns N' Roses and played on the band's Chinese Democracy album. He released a solo album, Village Gorilla Head, in 2004. After leaving Guns N' Roses, he released the 2017 album Anything Could Happen under the Bash & Pop name.
The following are the 10 albums that changed Stinson's life.
—John Curley