From: sonicwavemagazine.com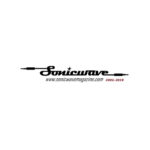 Tommy Stinson nos visita en noviembre
Noticias
02-10-2019
A pesar de que el mundo del Rock'n'Roll se está quedando sin leyendas, algunas siguen pisando muy fuerte. A Tommy Stinson le ayuda que empezó a pisar muy fuerte a los 12 años.
Como bajista de los legendarios Replacements, Tommy se crió en antros y camerinos de teatro, fiestas en casa a las 3 de la mañana y reuniones a las 3 de la tarde en discográficas de primera división. De modo que cuando su primera banda se disolvió, tenía la edad a la que la mayor parte de los músicos montan su primera banda, pero la experiencia de un veterano con un trasplante de hígado.
Esa intensa experiencia y ese intenso talento se trasladaron a una carrera en solitario siempre en movimiento, que incluye grupos como los orgullosamente semidesconocidos Bash & Pop y Perfect, una cabalgata agitada y salvaje como bajista de Guns N' Roses, y una imponente reunión de los Replacements hace pocos años. En 2017, unos Bash & Pop renovados publicaron con Fat Possum lo que posiblemente sea el mejor material en solitario de Stinson, en un álbum muy apropiadamente titulado "Anything Could Happen" ("Todo puede ocurrir"). Y, antes de que el motor de ese bólido dejase de echar fuego, Stinson puso en marcha Cowboys in the Campfire, un duo de música de raíces que le da la vuelta al género.
En sus momentos de relax (que son más bastante más agitados que los de excitación de la mayor parte del personal), puedes encontrarle subiendo al escenario de un bar en el Bowery para improvisar con antiguos héroes como Walter Lure (de los Heartbreakers de Johnny Thunders) o Wayne Kramer (MC5) o su colega Jesse Malin, y al día siguiente verle en Manhattan moviendo la cabeza entre el público de la última sensación garagera. Profundamente amable, pero al mismo tiempo muy capaz de lanzar de lado a lado de la sala una botella vacía de bourbon, Tommy Stinson mantiene el espíritu de aquel fugitivo adolescente, tal vez porque nunca detuvo su fuga.
Así pues, ¿qué puedes esperar si decides ir a verle en su gira acústica en solitario? Vete a saber, pero fijo que sales canturreando alguno de sus temas y con la inspiración de haber compartido una noche con una leyenda del Rock'n'Roll. Y eso no pasa muy a menudo.
While the Rock'n'Roll world keeps running out of legends, some are stomping along. With Tommy Stinson, it helped that he started stomping at 12 years old.
As bassist for the legendary Replacements, Tommy grew up in dive bars and theater backstages, 3 a.m. house parties and 3 p.m. major label office meetings. So when his first band broke up, he was at the age when most people just formed their first band, but packing the experiences of a liver-transplanted vet.
He took his intense talents and experiences into an ever-expanding solo career that has included new bands, like the trash-happy Bash & Pop and Perfect, a wild bumpy ride as bassist for Guns N' Roses, and a smashing Replacements reunion run a few years ago. In 2017, his reunited Bash & Pop released arguably Stinson's best solo material on the appropriately titled album, Anything Could Happen (Fat Possum). And before the engine could cool on that hotrod, Stinson started up the roots-rattling duo, Cowboys in the Campfire.
In his down time (which is way more crazed than most people's up time), you might see him stumble onto a Bowery bar stage to jam with old heroes like Walter Lure (Johnny Thunders' Heartbreakers) or Wayne Kramer (MC5), and the next night see him in the crowd bopping his head to the newest garage goofs in Brooklyn somewhere. Loveable to his core, but liable to fling an empty beer bottle across the room, Tommy Stinson has retained the spirit of that teen runaway, maybe because he never stopped running.
So what can you expect if you decide to go see him on this solo acoustic tour? It's anyone's guess, except you'll walk out humming some of the tunes and inspired by a night hanging out with a Rock'n'Roll legend. And how often does that happen?
– Eric Davidson, singer, New Bomb Turks; author, We Never Learn