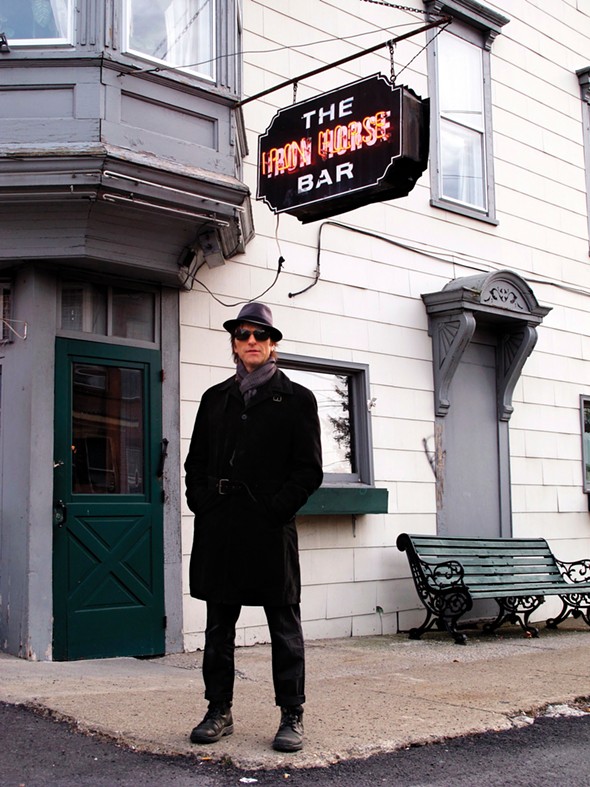 Following the Replacements' manically received 2013-2015 reunion, bassist and devout Hudson resident Tommy Stinson reactivated his 1990s band Bash & Pop for the release of last January's Anything Could Happen. This Friday, the latter unit's second wind continues with the unveiling of a new single, "Too Late" b/w "Saturday," a collaboration with Nicole Atkins that's available digitally and as a limited-edition vinyl seven-inch.
Besides Stinson on lead vocals and guitar, the current lineup of Bash & Pop features lead guitarist Steve Selvidge (Hold Steady), drummer Joe Sirois (Mighty Mighty BossTones), and bassist Justin Perkins (Screeching Weasel). Singer-songwriter Atkins's aching Americana has won unanimous raves via her fourth and most recent studio album, Goodnight Rhonda Lee.

Here, then, is the single's bittersweet A side, "Too Late":
"Too Late" b/w "Saturday" is out digitally and on vinyl via Fat Possum Records on November 24. Tommy Stinson's "Cowboys in the Campfire" acoustic tour wraps up in Bakersfield, California on November 29.