Originally published on: do617.com
Tommy Stinson (The Replacements, Guns N' Roses) joined Tim Gagnon (Allston Pudding) for an extended interview on politics, jamming with Tim Kaine and his newly resurrected band Bash and Pop who play Middle East Downstairs on Tuesday with special guests Goddamn Draculas and Me in Capris.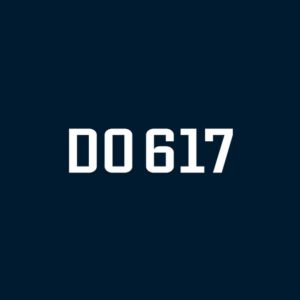 Do617: First off, how was jamming with [former Vice Presidential candidate] Tim Kaine? How did that even come about?
Tommy Stinson: I got a call from him on my way to Seattle two months ago. Like, I was going to the airport at six in the morning to start my West Coast tour and I get this fuckin' text. Like, 'hey Tommy, it's Tim Kaine, you met my son Woody, we're big fans of yours.' [He ended it] like, "if you're ever in Richmond or DC, give me a call. I'd love to meet with you."
So I was sorta like, "…what?" [laughs] I texted him back, like, "is this for fuckin' real?" By the time I landed in Seattle, he said, "absolutely." From there, he reiterated his stance: he wanted to show me around and get a bite to eat, so I took him up on it. I went down there Easter weekend and we had a long talk. There's a couple things I'm working on and one of them is a TV pilot, so I filmed the whole thing for that and a documentary I want to make.
Is the pilot going to be political in nature?
TS: Y'know, it's going to be a bunch of different things that hopefully will be funny and interesting. It will have music, lifestyle stuff, food, interesting people and different bits, so I wanted to go talk to him about that, but I also had other ideas about how to mobilize myself because, at my age, I can't sit back and watch all the fuckin' bullshit happening and not say or do something. My kids need me to represent them basically.
[Tim Kaine and I] came up with some ideas of what I might want to do in the future before the 2018 midterm elections. I need to get out and mobilize some people. My thinking, in short, is that I want to get the Republican party and the Democratic party together to go out and fuckin' find the centrists. I am what I am, but we can all see the far right and the far left fucking it all up. I think having people in office for way too many fuckin' years with term limits and all that fucks everything up. I'm a proponent for shortening term limits to as short as they possibly can so that people can earn what they say in their political campaigns instead of having people like Strom Thurmond, who was in politics for a hundred fuckin' years. If they don't fulfill, they're fuckin' out and the next person's in.
With that said, I also think we need more centrists. We need more people that can have conversations with other people that have opposing ideas about shit, but can ultimately agree to come up with a solution in the middle. That's what our whole fuckin' government is based on, so I'm having a hard time watching this go down. The Republican Party is, like, five parties in one now. The Democratic Party has all their crap too… quite frankly, I'm sick to death of Nancy Pelosi. I think people young or old that are not so fuckin' far one way or the other need to get involved and say, 'hey, we're not doing any good here. We gotta fix this and make something real happen or the legislation that gets passed is going to be fucked.'
Being in a well-known band and open with political beliefs feels, more than ever, vitally intertwined, but there's not many bands that can casually say they have fans like Tim Kaine texting them. How do you honestly feel being in this position?
TS: You know, I embrace it. I don't mean this to be coy, but for the little cash I've got as Tommy Stinson with Guns N' Roses, The Replacements, Bash and Pop and whatever, I would like to use that to do the most I can possibly do for everyone. It matters to me. I get frustrated, I get sad, I get annoyed, and I wonder how the fuck we ended up with fuckin' Donald Trump as a president. I think if I had room full of the Republicans and Democrats, we were all off tape, and I asked candidly what they were thinking right now, they'd all go, "holy shit, what have we done?"
I'm gonna end this particular subject with this: if I could go out there, I'd want to do a town hall with some of my musical friends and get just one fuckin' centrist that can take their message and start talking to people like people. Intrinsically, there are a lot of fuckin' crazy people that voted for this guy and there must certainly be a little bit of buyer's remorse happening right now. There also must certainly be a little room for fact checkers to discuss what's really happening on both sides of the aisle.
I look forward to seeing that summit. Tell us then about reviving the Bash & Pop name. Was there any doubt in using that name or did you know as soon as you started writing songs that they had to be for Bash & Pop?
TS: It was becoming more of a band record from the way I was recording [Anything Could Happen]. I was recording it live in my house with my friends coming up from New York since I live two hours out. They'd come up, we'd record as a band, we'd do three takes, four takes, sometimes five takes total, move on, and just try to capture as much magic as we can get. After listening to it for a while, it became very apparent to me that, well, fuck, this isn't a Tommy Stinson solo record or me just tinkering around on my own getting my ideas across. It's actually a bunch of guys that I know and love that played with me. People I was playing it for, some of my cohorts, were telling me, "Hmm, it kinda reminds me of that Bash and Pop record." So I was like, "well, fine enough, that was a band record and I already own the fuckin' name. Let's call it Bash and Pop."
Considering this is a new lineup from the first Bash and Pop record, what did Steve Selvidge, Joe Sirois, and Justin Perkins bring to the table with these songs? How is it different for you personally from the first lineup?
TS: They brought themselves. To be perfectly clear and honest about this, this is more of a band record than even the first Bash and Pop record. As far as guitar parts go, Steve writes and plays parts as I would've heard them in my head, only I can't play 'em. [laughs] Joe's a fuckin' monster drummer. When I went in the studio with my band, [producer] Don Smith say, "Well… you should play the bass parts," so [former bassist Kevin Foley] went home. He was also struggling with a crack addiction sadly, which was fucked up.
And Steve Brantseg was a great guitar player and did a lot of great things, but unfortunately, I had it in my head how the second guitar parts should sound and it got to a point where I couldn't show him or articulate it; I just had to grab the goddamn guitar and play it. Some of his bits are there and some of my bits are in there because I just heard them a certain way. This record here was like, here's a melody, here's maybe a scrap of another idea: grab it, take it, turn it into your own, and let's knock it out right now. Everyone was really good at that and I got a great fuckin' band. They're so fuckin' fun to play with and tour with. It's what I wish Bash and Pop turned into originally, but it's happening now.
I read that you've had [album closer] "Shortcut" in your back pocket for 25 years. What is it about that song that has stuck around for literally half of your life?
TS: It's weird. To be honest, the inspiration for that song came from Mazzy Star. I really love them a whole lot. I liked their first record that they put out on Rough Trade and when I moved out to LA, I had this idea that I wrote from that that never quite fit along with anything. I always have this stash of songs that are either self indulgent or whatever that don't fit anywhere, so they're just sitting on the back burner, waiting to graduate and leave the family. When it got down to the nitty gritty and it was like, "fuck, this is a Bash and Pop record now," the one thing it needed was that one song. I had done it so many different ways, so many different versions of it. I did it as a duet with a friend of mine, Juliette Beavan from the band 8mm, but I couldn't find where the rest of that track went, so I just did it live in a different key and just sang it.
Given Bash & Pop's initially short lifespan, what can be expected from this tour and beyond?
TS: We're doing a lot of different things. We're filming a lot of stuff. We're already working on another record, already got new songs to work on. We're all creatively minded and everyone in the band's got another thing they do. Steve is in the Hold Steady, Joe's in the Mighty Mighty Bosstones, Justin's got his mastering business, and I also got Cowboys in the Campfire, which is a duo that I do with my uncle by marriage Chip… long story there, another interview for that. Anyway, I gotta grab them when it's the right time. As long as we're having fun, we're going to keep going. We're going to go the road less traveled to have the most fun in the shortest amount of time. I'll do both bands until Chip kills me.
Read More: http://do617.com/events/2017/5/16/bash-pop