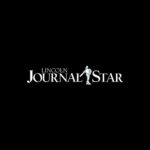 From journalstar.com:
On The Beat — Tommy Stinson returning to Lincoln after decades away
By L. Kent Wolgamott
It's been years, actually decades, since Tommy Stinson's played Lincoln. As in since The Replacements brought their chaotic rock 'n' roll to The Drumstick and the Nebraska Union in mid-to-late '80s.
"There's probably a really good reason for that," Stinson said Monday morning. "I just don't know it off the top of my head."
Stinson, however, will make his return to the Capital City on Sunday, when he and musical partner Chip Roberts, along with upright bassist Chops Laconte — aka Cowboys in the Campfire — play Zipline Brewing Co. on a tour promoting their new album "Wronger."
So how did Cowboys in the Campfire, an acoustic duo, come about for Stinson, who, after the 'Mats broke up in 1991, was a member of Guns 'N Roses, Soul Asylum and led two bands, Bash and Pop and Perfect?
Stinson and Roberts became friends when they met about 15 years ago and slowly started playing together and doing shows in the past five or six years.
"After all these years touring around, just in our spare time, we made a record. Now we're out to promote it. It's kind of that simple," he said.
The songs on "Wronger" feel like they could be Stinson songs from Bash and Pop or Perfect, with the power pop rock 'n' roll shifted toward rockabilly and country. But the acoustic-based arrangements of the songs have led many to characterize "Wronger" and Cowboys in the Campfire as Americana.
After years of being considered punk rock or rock 'n' roll, Stinson said he doesn't care how the band is classified.
"What radio format are we supposed to fit and all that has been a lifelong issue that, quite frankly, I've never given a crap about. I just kind of do what I do when I do it."
That punk rock or rock 'n' roll conundrum was created by The Replacements, who were formed in 1979 by 11-year-old Tommy on bass and his older brother Bob on guitar. Adding drummer Chris Mars, then singer-guitarist and songwriter Paul Westerberg, the punk band put out its debut album "Sorry Ma, Forgot to Take Out The Trash" in 1981.
By the 1983 release of "Hootenanny" and 1984's "Let It Be," the Replacements were touring, often heading south out of the Twin Cities to Lincoln, and The Drumstick, one of the key venues on the alternative rock circuit of the '80s.
Who doesn't remember The Drumstick?," Stinson said with a laugh. "That's still not still a venue. Is it?"
When he heard it had been knocked down and turned into a McDonald's, he replied: "Of course it is.
"Most of the clubs of that nature from back in the day are a McDonald's."
The Replacements, who signed to Sire Records and released a handful of classic albums that have made them one of the most hailed and influential bands of their era, split up in 1991.
Westerberg and Stinson regrouped for a a series of shows in 2013-2015 and, over the last decade, Warner Brothers, which owns Sire, has done boxed sets for "Pleased to Meet Me," "Don't Tell a Soul" and "Sorry Ma, Forgot to Take Out The Trash."
So is there any Replacements news?
"Funny enough that we're still awkwardly relevant in some ways," Stinson said. "There's always s***in the works.
He said Warner Brothers has done a good job with the boxed sets and he expects more.
"So, there'll be other stuff coming down the pike, I'm sure. Then, who knows? I don't see us doing any more shows or any of that. We did that bit. I think we kind of wore out our welcome with the last one. But you never say never."
For now, Stinson is in a perfect place with Cowboys in the Campfire, who play unorthodox venues, often backyards, on tours that can be as short or as long as they desire. They write songs and make a record when it feels right.
That's not a rock star thing. But, after The Replacements' rise through the alt rock world, playing stadiums with Guns N' Roses and leading his rock 'n' roll bands, it's good enough for Tommy, a 45-year-veteran at age 56.
"I still just enjoy it for what it is," Stinson said. "Singing and writing songs, that's not the cure for cancer. But it helps a lot of people. It helps me, you know. It's been all I've known to do since I was a kid. It's my little thing. Pretty lucky I get to do it. I get to go out and do my form of art, whatever that is and make a living at it, roughly."