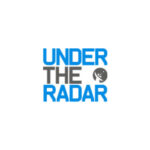 From undertheradarmag.com:
Tommy Stinson's Cowboys in the Campfire "Wronger"
Icons Creating Evil Art
By Ian Rushbury
Tommy Stinson has had a chaotic life. As bassist with The Replacements and later the musical director of Guns N' Roses, Stinson has seen things that no man should see. Probably. Wronger sounds like he's found some peace at last.
If Americana is still a thing, Stinson has cornered the market. All the songs on Wronger sound like they were written in a field somewhere after a hard day's carousing. And that was probably the intention. If you're old enough to have enjoyed the work of Dan Stuart and Green on Red, you should go out and buy this album immediately as you'll love it. "Mr Wrong" however has a very Paul Westerberg feel and that is rarely a bad thing.
Wronger is a great collection of easy-breezy tunes with an effortless swing. It sounds like everyone involved in making the record had a great time and that bonhomie is infectious.