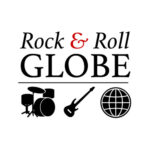 From RockAndRollGlobe.com "Tommy Stinson: The Cowboy Way" By Katherine Yeske Taylor
Talking with the Replacements bassist about his latest act Cowboys in the Campfire

Tommy Stinson is, by many measures, one of the most accomplished figures in rock 'n' roll.

In the 1980s, while still a teenager, he became famous as the bassist for alternative rock pioneers The Replacements, then went on to lead his own bands, Bash & Pop and Perfect. He's also been a member of Guns N' Roses (1998-2014) and Soul Asylum (2005-2012). He'll add another chapter to his impressive resume on June 2 when he releases Wronger, the debut studio album from Cowboys in the Campfire, his duo with guitarist Chip Roberts, with a U.S. tour to follow.

"It's a different one for me in that it doesn't have the rock 'n' roll band kind of vibe in it," Stinson says of Cowboys in the Campfire. "It's got more of a rockabilly thing, I suppose. Chip and I, when we write together, we're minimalists. Because we are a duo, by nature, we start with the very simplest formation of the song, basically: two acoustic guitars and a vocal."

On Wronger, the tracks also include additional elements such as drums or strings, but the rawness of the material has been left intact throughout. This was, Stinson says, a deliberate move on their part to "not belabor" the songs.