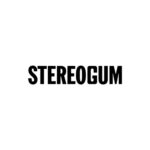 From Stereogum.com "We've Got A File On You: Tommy Stinson" By Annie Zaleski
When you talk about music lifers, Tommy Stinson certainly qualifies. The Minneapolis native joined the Replacements as their bassist when he was a teenager, playing alongside his guitarist older brother Bob. That gig set him on the path to a decades-long career that's found him forming and fronting several bands (Bash & Pop, Perfect), joining several established rock bands (Guns N' Roses, Soul Asylum), maintaining a solo career, and collaborating with a number of other artists.

Today, one of his other ongoing concerns, Tommy Stinson's Cowboys In The Campfire, are releasing their debut album, Wronger. It's a lovely, thoughtful record steeped in classic country and acoustic folk, with flourishes such as horns, pedal steel and ornate backing vocals adding depth. Stinson's voice is perfectly suited for the music — weathered like a faded leather jacket, and brimming with emotion.