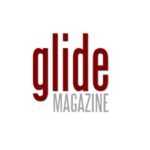 From GlideMagazine.com "Tommy Stinson's Cowboys In The Campfire Twang & Steel It Up On Gritty 'Wronger' (ALBUM REVIEW)" By Shawn Donohue
The newest outing from Tommy Stinson arrived organically as he began playing with his friend (and the uncle of his second ex-wife) Chip Robert over a decade ago. The duo hit it off and began writing songs and touring, and when they realized they were onto something, they decided to record and name themselves Cowboys in the Campfire.
The resulting ten-song debut titled Wronger was produced by Christine Smith with X's John Doe helping on bass and backing vocals for a few efforts. The songs drift into a more Americana/alt-country feel as Stinson and guitarist Robert add twang, steel, and electric/acoustic strings to the mix. That country sound drips from the weepy vibe of "Fall Apart Together" while "Karma's Bitch" tells a depressingly true tale around steel guitar and acoustic strums.