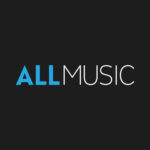 From AllMusic.com "Tommy Stinson Talks Cowboys in the Campfire, the Replacements, Guns N' Roses" By Greg Prato
Tommy Stinson has played with some of the biggest (Guns N' Roses) and most respected (the Replacements) bands throughout his long-and-winding career. And for his latest project, Cowboys in the Campfire, the bassist/guitarist/singer opted to strip it all down to a back-to-basics sound and approach.
Joining him in the stripped down band is his pal, guitarist Chip Roberts, and on their debut offering, Wronger (which can be ordered here), a few special guests drop by – including X's John Doe and even the Mighty Mighty Bosstones' horn section.
Stinson spoke to AllMusic shortly before the release of Wronger, and chatted about his latest project, if a reunion with Paul Westerberg is a possibility, and his thoughts on Chinese Democracy.
AllMusic: How did Cowboys in the Campfire form?
Stinson: "I had some downtime with Guns N' Roses – when I was still doing that gig. And it just happened that we had the summer off. I talked to my buddy, Chip – 'What have you got going on this summer?' And he's like, 'Nothing. What about you?' 'Looks like nothing…want to go do some shows?' And he's like, 'Yeah.' So, we literally did that – we got in a car and just played some solo shows of mine and he played guitar with me."
"And as we went through that trip, we were like, 'Well, what if we call it this, that, and the other thing?', and we came up with Cowboys in the Campfire. Chip had drawn a couple of watercolor paintings that he came up with pretty quickly after we had that little discussion, and it kind of cemented the deal. But him and I had been writing since I met him, pretty much. I met him 14 or 15 years ago, and we pretty much started writing together right out of the gate and became fast pals. It kind of worked out that way – here we are 15 years later, doing this."
AllMusic: What are some memories of the writing and recording of Wronger?
Stinson: "A lot of this stuff started when he still lived in Pennsylvania. He lived in Media, PA, and we did a lot of writing in his basement. Some of these songs started there, and slowly transformed as we played them out live. The most memorable bits really were when we were finishing up the record – we got the final few songs together, and had our buddy Otto Hauser come by and play drums and Chops LaConte come by and play upright. At that point, we already had John Doe playing upright bass on some of the earlier stuff that we'd done in Austin, Texas. It was like, 'OK. These songs need X, Y, and Z. These songs do not.' So, we added that bit, and it stepped the whole thing up to another level in a way. And both Chops and Otto are good friends of ours, so it really worked out great."
"My favorite part of the record really was when we finally sat down and listened to it when all was said and done, mixed, and mastered. Chip and I sat in the studio and listened to it from top to bottom to make sure it all sounded good. And we looked at each other at the end, and went, 'Wow. Not bad!' If you get that after slowly putting a record together…it was a slow build, so my feeling is the longer it takes to make a record, the more years you've got behind that, you lose a lot of the immediacy. So, when it's finally done after all that time, you're usually like, "Whatever, great, it's done' and you move on. This one was different in that way – we put a lot of time and effort into it, and a lot of time went by as well. But sitting there at that moment listening back, was just kind of like, 'Wow. That's you playing guitar, that's me singing, we wrote that song…not bad.' We had a good moment there."
AllMusic: The first video is for the track "Dream."
Stinson: "We went down to the city last summer to make a video. We were just going to do it guerilla-style – because we don't have money for paying for New York, to block off a street so you can walk down the middle of it playing your guitar. So, we just basically waited on different intersections for traffic to die down, and our buddy Dave and his buddy, when the traffic cleared, they'd get positioned, and then Chip and I would start the song and then we'd just walk in the middle of the street."
"For the video, we got the only takes where we don't look like we're grimacing and looking for a car to run us over. It's kind of a funny bit. We finally put the final touches on that a couple of months ago. The thing with this particular record and this group is that it's Chip and I, and we both have our own lives running in separate directions all the time. So, when it's time to put things together, we just really had to dig in and finalize it and make use of it. New York City as the backdrop for that kind of worked for the song."